This beautiful box of cards features more than 200 quotations from the Course and allows you to keep its wisdom by your side throughout the day. You can pick a card as a thought for the day, pass them around as "dessert" cards after dinner, or include one in a note to a friend. Each card measures 2 1/2 by 3 3/4 inches and is printed on glossy card stock.
Packaged in an attractive box that can be used for display.
(The quotations are unique to this box and not duplicated in the companion set,
Insight from A Course in Miracles
)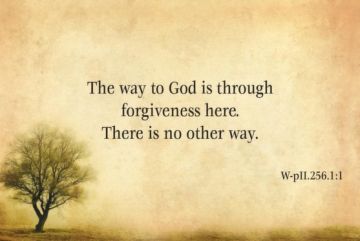 See More Sample Cards
Proceeds from your purchases fund the many free services we provide as a 501(c)(3) non-profit organization founded in 1978 to extend the principles of A Course in Miracles.