Our heavy duty poly canvas Teach Only Love Tote Bag features a large main section with dual inside pocket and an outside water bottle pocket.
14 inches by 12 inches.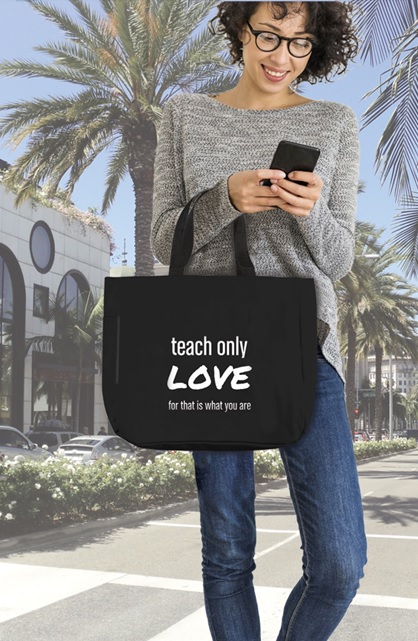 Proceeds from your purchases fund the many free services we provide as a 501(c)(3) non-profit organization founded in 1978 to extend the principles of A Course in Miracles.